You must have heard that Amazon makes over billion dollar per year and many people are making thousands of dollar a month using amazon. Here we will know how to earn like them using no investment and little to no investment. The process is very easy and needs no technical knowledge.
The Amazon affiliates program gives you the opportunity to earn up to 10% advertising fees. You just have to fill your vacant space on website with amazon ads. Whenever, a visitor clicks the ads and make a purchase you will get commission of the sale. It's super easy and only require targeted audience which your website or blog have already.
Creating an account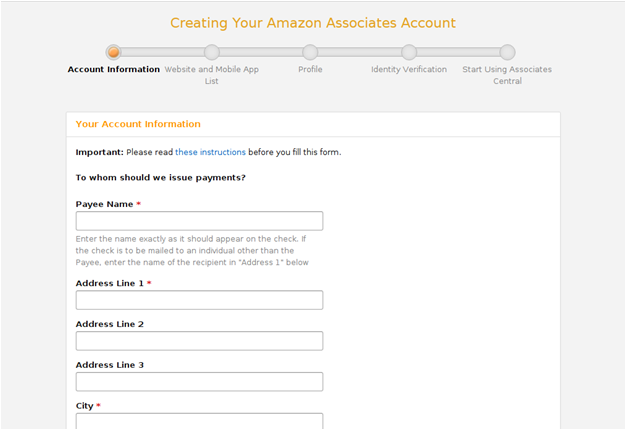 Creating an account is quite easy with amazon affiliate. You can use your existing amazon account used for shopping or create a new one. After that you have to enter your Payment information which include your name, address and phone number.  In next step you have to enter the details of the website or mobile app on which you will be showing the ads. If the website is for childrens below 13 you have to declare it.
After that you have to enter some details about your website or app like which categories it is for, how much views it get what products you are targeting and a few more. These are asked to get basic information of your site for giving best ads. Next you have to verify your phone number. Enter your number with international prefix and they will show a four digit code that you have to tell digit by digit on the phone. After that you are ready to rock.
Ads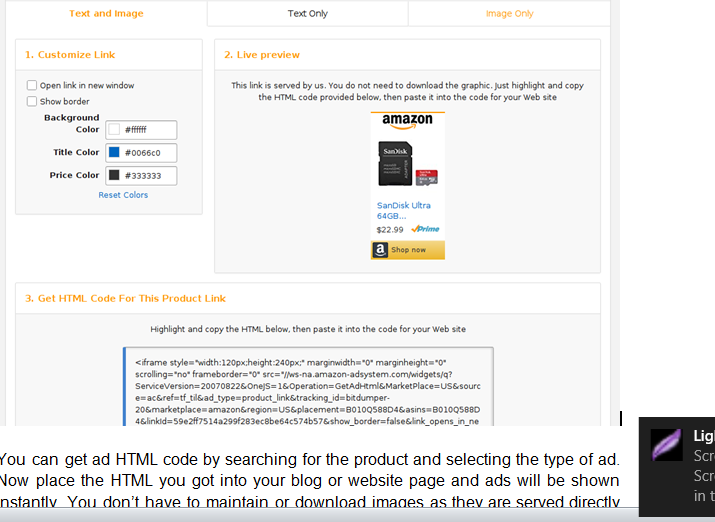 You can get ad HTML code by searching for the product and selecting the type of ad. Now place the HTML you got into your blog or website page and ads will be shown instantly. You don't have to maintain or download images as they are served directly from the amazon servers. The ads come in three types Text and Image, Image only and Text only. All of them are self explanatory and Text with Image serves the best.
Commission
The commission varies with category. The detailed commission is given in the table below.
They also have Bounty events where you get more commission than usual. The rates seems to be low but let's take a look at the Amazon echo which is priced at $149.99 now.